Patrick Jones
---
Senior Paralegal, Miles Mason Family Law Group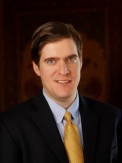 Patrick Jones is a big fan of the city's Grizzlies, the St. Louis Cardinals, and the Arsenal Football Club.
His undergraduate studies have prompted his continued study of history, particularly the Civil War and World War II. His love of history extends to an interest in city planning and other urban issues.
Patrick serves on the board of Cooper-Young Community Association in Memphis as Transportation Chair, focusing on pedestrian safety issues. He is also a member of the Mayor's Pedestrian Advisory Council, which meets quarterly at City Hall.
Also an avowed cyclist, Patrick leads group rides for Revolutions Bike Co-OP.
Professional Biography
Senior Paralegal, Miles Mason Family Law Group
2008 – Present
Education
Christian Brothers High School
Christian Brothers University
Class of 2008, B.A. in History
Certificate of Excellence in Leadership